Over-dyed screen-print on handkerchiefs
22" x 22", Modified edition of 20.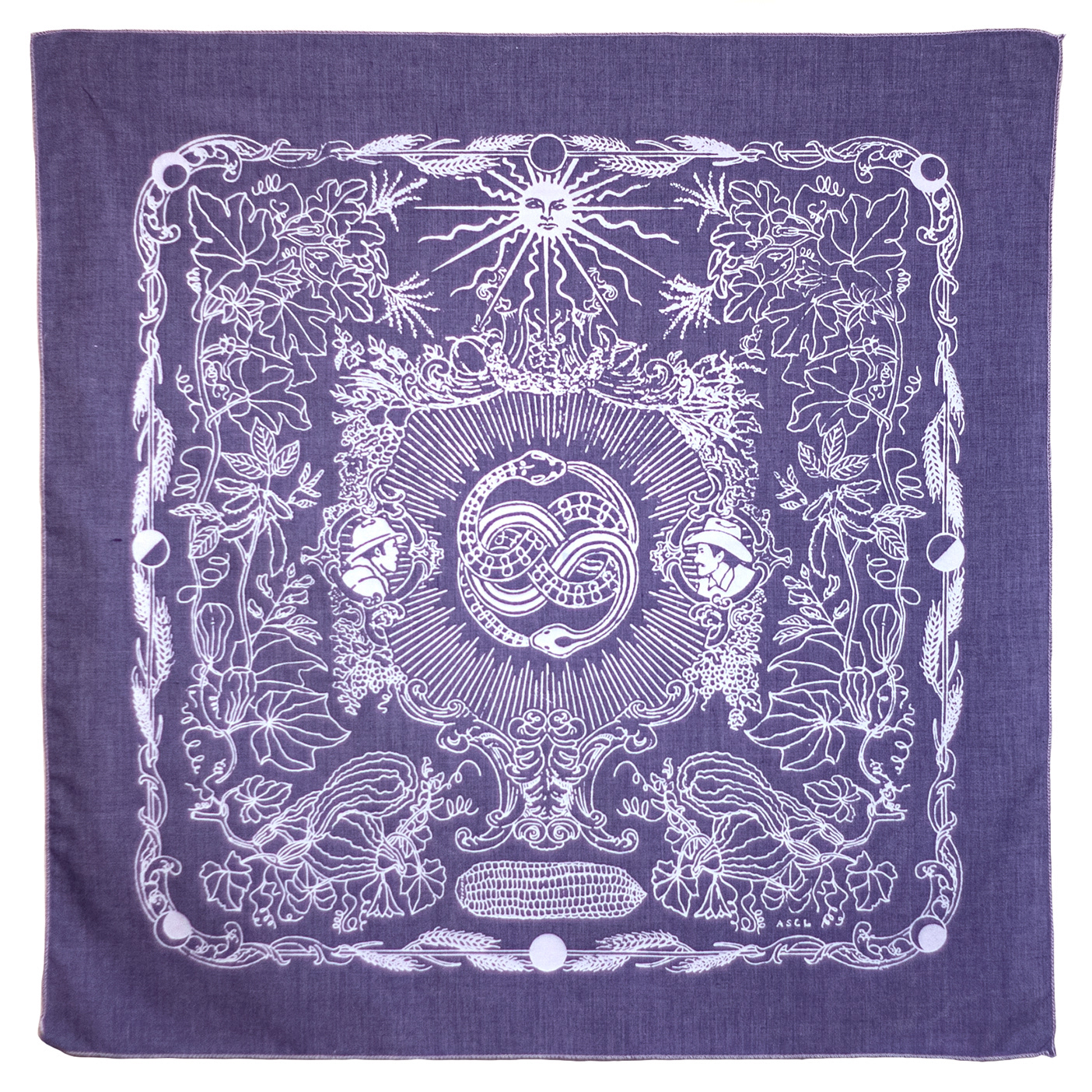 (Text written for Queer Ecology, White Page Gallery, Minneapolis, MN. 2019) 
Growing up as a queer kid in the rural community of Lethbridge, Alberta, Canada, I often read loose copies of 
The Old Farmer's Almanac
 laying around my grandparent's home. This popular periodical intermingled gardening advice, astronomy, natural phenomena, and weather predictions with illustrated folklore. As a kid flipping through these pages, I felt the botanical drawings, horoscopes, and illustrations offered me alternative narratives and knowledge, that subverted the conservative religious culture I was immersed in, and connected me to the surrounding plains landscape and farmland in alternative ways.

In 
Country Queers
, 2019 the screen-printed drawings, motifs, and portraits reference imagery and narratives from The Old Farmer's Almanac, symbols from tarot divination practices, cameos from popular cinema, and site-specific flora and fauna from Southern Alberta, and the Hanky Code.